Following people deserve a special thank you
My mother
Because she was fighting all life long for my well being. She endured countless doctor's visits and made me wear tights even in early summer days. She did everything in order that I wouldn't catch a cold and was searching for alternative methods which helped me. Even in my rebellious time she kept believing in me and she was always giving me hope that one day there will be a cure. Thanks for everything!
My father
When I was ten he joined our family and treated me like I was his son from the very beginning. He took care of my family, showed us the most beautifull places in the world, carried me home from a nearby church when I couldn't walk any longer after breaking down on a short walk. He talked to the principal of my school when I was nearly kicked out of it, showed me computers and how they worked when I was only 12 years old and supported by technical and analytic understanding by this. He was always believing in me. Thank you for all this!
My brother
Being the "healthy" brother was for sure not always easy. My mother had to put a lot of her energy into my well being. He might have felt like he was the number two sometimes but my mother managed it perfectly. He did never looked at me as a sick person and challanged my in hockey, football or on the computer and now he still challenges me with or model helicopters. Meanwhile he is leading one of the best restaurants in Rapperswil, where he's the chef as well as the chief. The 13 Gault Millau points are way too low. If someone wants to give him a visit: http://www.dieci.ch/de/restaurant-rapperswil-ristorante
Thanky you Reto - I am extremely proud of you!
My grand parents
You always took care of my brother and myself extremely heart-warmingly. I will never forget the weekends we spent at your place. The trips to the traffic museum or to the nearby mountains, the first time in cinema "The Jungle Book", the pre christmas shopping, the board games with grandma, the race with "Osso" your dog, which ended in me crashing through a window and which is why I have a scar since then, the risotto, the canoe rides - these are all beautifull things to remember. And still today you are caring a lot, share my pain and my joy. You are always there for me and I thank you very much grandma and grandpa. You are the best!
My biological father
Because there is a 50% chance that we provided me with exactly that gene which can be cured now (G551D) :-) But also because he was there for me when I was a child, he showed me how lovely camping holidays can be and he taught me how to ride a bicycle. And last but not least, if it wasn't for him I wouldn't live in this wonderful world.
My girlfriend's family
You made it very easy for me to join the family. Despite my big mouth, my sometimes slightly exaggerated humour, my disease, you welcomed me extremly warmly and I am deeply grateful that I can be part of you. I enjoy the evenings with a delicious dinner and I know that I can count on you. It's not at all naturally that a daughters boyfriend is being so smoothly integrated. It's also not naturally that we can always recover in the holiday home of my girlfriend's dad, this is a really an oasis of peace to us and it's a brilliant location to forget about the rest of the world. We absolutely love these breaks. Thank you all for your support.
My departed grandma
Because she brewed an enormous amount of buckhorn plantain tea which helped a lot when I had a cough. She walked miles and miles with me across all the canton where she lived, showed me the most beautiful hiking routes and she always showed me what really matters in life. She was one of the persons who got her energy not from taking but from giving. As an example, even when she was very old, she went to people who couldn't cook theirselves and provided them with a meal. She also went to the retirement home, just to talk to people who felt lonely. She had a very modest life but she probably felt more fulfilled than many other persons. Thank you Grandma.
The KSSG team
KSSG is my hospital in St.Gallen. Dr.Schoch is an absolute expert when it comes to pneumology and he made it possible that I can do my IV therapies ambulantly. He always provides me with the perfect matching medicine and therapy methods and finally he made it happen that I can use Kalydeco now. It took literally four days from the diagnosis to the delivery of the medicine and that's just amazing. But I would always to thank the care team which surrounds Dr.Schoch. You manage to plan all my appointments in the different departments and usually it takes me two hours and I'm done (at other hospitals this can take up to two days!!) You send the prescriptions to my pharmacist and you realize how independent I can handle the IV therapies and put a lot of trust in me. And finally, if I still have to wait for a few minutes, you offer me a free coffee every time. A big"thank you" to all of you guys.
My former doctors
Dr.Geiges, my pediatrician who looked after me until I was 18. He had done everything right, provided me with the right medicine, did blood test and supportet my mother as good as he could. He also made me face reality when I once arrived to a doctors visit after I've been out all night long and told me that this will not end well if I continue on my path like that. Without him, I wouldn't be there where I am today.
Dr.Bühlmann of the Triemli hospital who I started visiting at the age of 20. He also defined the prefect therapies for me, always making sure that he didn't put too much pressure on me and only giving me tasks which I really would fulfill. Unfortunately he passed away way too soon and I hope that he is helping people now from where ever he might be.
My physio therapist
Ursula Burgy, who knows me since I've been 9 years old, who I visit on a weekly basis ever since, except for the time where I've been a bit rebellious. Who not only helped me physically with breath therpies but also mentally as she had always an open ear for my problems and sorrows. She always helped me being "brave" again and here completely filled agenda shows how succesful she is. I am very happy that I ended up in her therapy 21 years ago. Thank you Ursula.
My team at work
Because they have given me the opportunity to work 80% and therefore made it possible that I can combine work and disease. You are always very understanding when I need to stay home due to sickness or doctors appointments which luckily is only few times. With you I got the feeling that I can be open and honest and myself. I don't need to hide anything from you guys. It is very crucial to me that I am able to work and can afford a living. Thank you for giving me this opportunity.
The Vertex company
Because you never stopped doing research and finally found a wonder medicine which in the end is only available for a handful of patients. I am deeply grateful that you guys came up with this medicine and with this provided hope to me and my dearest. Please don't stop your work and continue doing research. I sincerely hope that you will soon find a solution for the remaining 96% of CF patients. Thank you Vertex.
And of course - my sweetie!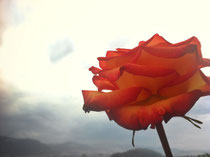 The best is yet to come. I can't possibly think of the right words which could express what I feel for you. Approximately 8 years and 3 days ago you stepped into my life. I had to wait a long time for you but it really payed out. I hid my disease from you during the first six months because I was so scared that I'm going to lose you if I told you. When I finally told you the truth you stayed and you supported me in a way which I could have never dreamed of. It's the small things as well as the big ones which help me so extremely. You carry the shopping bags or suitcases, you do the household just to name a few material things - but more important: you accept me the way I am, you always got an open ear for me and you go through good and bad times with me... We've been through many tough days during our relationship but I am sure that they made our binding only stronger. I would never be here if it wasn't for you.
It's for sure not always easy to live with me because sometimes I am really fixated on myself. Nevertheless you got the patience and give me the space I need.
Honey, for all this I owe you an ifinite thank you. I love you from the bottom of my heart and as per our song: "You are the best that ever happened to me!".