Sweat test vs. screening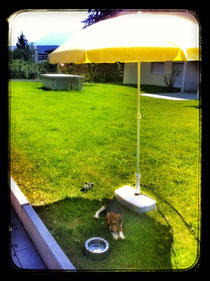 Back in the old days, Cystic Fibrosis was diagnosted with a simple sweat test. The perspiratory glands in the armpits were being activated and afterwards the natrium in chlorid ions in the sweat were measured. Healthy persons would have levels between 25 and 35 mmol/l whereas CF patients would have above 75 mmol/l. Therefore CF people are said to "smell salty".
Since a few years the original sweat these has been replaced by genetic testing. Newborn children are being tested shortly after they have been born. It's a so call "screening". In Switzerland they check children for seven common hormon- and metabolism diseases. There's also Cystic Fibrosis among these seven. Thanks to this screening they can start with the appropriate therapy already in the very early years. Kalydeco is not yet approved for children below six years but I hope that Kalydeco as well as other medicines are soon available for very young kids in order to prevent the lungs from irreversible damages.