Single - not me!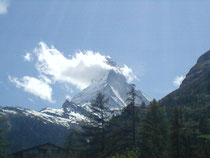 One moment I was lying in hospital, connected to tubes and fighting to get healthy again, feeling I am at the low point of my life. Next I was finding myself on a date after not having had one in years. On 24th May 2006 I went out to meet a girl - and what a girl... I wouldn't say it was love at first sight but I was pretty nervous and felt a nice warmth when I was sitting accross her. I was confident that this wasn't the last date. The following day I planned a trip to Zermatt and sent her a picture of the famous Matterhorn. When she then wrote back "Oh nice - you are in Zernez, what a nice surprise hearing of you!", I passed out and Cupid struck me full throttle. I was more and more positive that this is going to be the love of my life.

As I didn't have no experience at all in relationships and was on top of that a very shy guy, she had to make the first step. And so she jumped over her shadow in the light of a street lantern on 21st June 2006 and embraced me. Since then we have been a couple.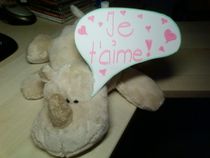 Of course I didn't tell her about my disease - who wants to scare away the love of your life with an insignificant gene defect? That's why I didn't tell her anything about all this and tried to convince her with my 99.8% of healthy genes. She should love me indefinitely before I was going to tell her. Like that I didn't take the risk that she would run away once she knew. But of course truth had to be told sometime...