G551D - Five figures which bring hope
Time: 10.40, Hospital St.Gallen, Room 02 - Pneumology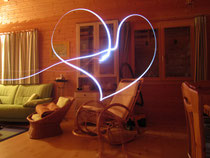 So I enter the meeting room with my doctor holding the disappointing results of the pulmonary function testing in my hand. I expect its analysis but my doctor just has a quick glance at it, acts kind of unimpressed and aks me how I feel. "Good", I answer and I really feel good despite the 26% FEV1. Over the years I learned to live with too less air and adapted my life accordingly. My doctor presents some paper and a brochure and takes a deep breath...
"As you already know, there's a new medicine for a tiny little group of CF patients. Therefore we check your genetic defect and finally we got the results back. So far we only found two persons in Switzerland with the mutation on G551D for which the new product is suitable." - pause - "Now you are the the third." - big pause. He hands the brochure over to me and explains how Kalydeco works. It's hard for me to suck in all the information as I am still sitting perplexed on my chair. I see figures, FEV1 up 10%, days with IV down to zero, gained 6 pounds, and so on...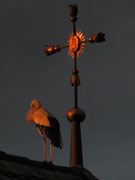 "I already prepared the prescription and the home delivery pharmacy will send you the package next week. It's one pill in the morning and another one in the evening. As long as the insurance is not paying for it the company which invented Kalydeco will cover the costs." That's too much information for the moment and I have no clue what this really means for me. Then he says "Look at it as you've just won the lottery." and I start realizing what is happening here. This really can change my life...